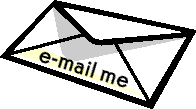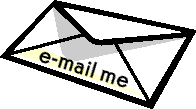 2012 Connecticut-Based Band Compilation CD Invitation!

You have been hand-picked to received this personal invitation to be a part of something cool and free that will last forever...

The Goal

To record and release a compilation CD of active, original Connecticut-based bands that documents today's local music scene. The focus here is to build and help solidify 'the local music scene' that you are a part of. You have been hand-selected to help make this happen.

Why You?

Based on local show flyers, web research, word-of-mouth, we have chosen specific Connecticut-based bands currently performing original material in local establishments to participate. You have been selected.

Sessions / Scheduling / Release Date 

·

The CD will be available Mid Dec 2012 - because it is the absolute best timing for any music release.
·

The recording sessions need to be completed by November 1st, 2012
·

Recording sessions will happen selected Monday and Wednesday evenings during the     months of September and October 2012 between the hours of 6pm and 10pm.
·

Each band gets 1 hour to record 6 minutes of playing time on the final CD
·

We will have 10 bands and total playing time will be 60 min +/-
·

Included in that single hour of recording time is set-up, sound check, overdubs and whatever tracking is required for you to present your 6 minutes. So YOU MUST BE REHEARSED - there's no time to learn stuff here
·

We believe that this project is about the here and now. We want to document today's local music. Therefore, we are not interested in including any previously recorded material because we feel that takes all the fun out of it.
What to Bring

Only instruments which include Guitars / Stomp Boxes / Snare drum / Kick pedal / Oboes, bagpipes or any other specific instrument you need to make your music. The studio is equipped with the remaining drum kit, cymbals, a decent collection of tube amps, wires, mics…etc

What You Get

FREE Studio time and crisp, clean recordings of your best, most current stuff  - FREE OF CHARGE. Not to mention the whole 'scene-building, feel good, "...part of something that will document this point and time. Forever..."blah blah)

The Deal

There is no deal. Seriously, the bands own their own songs ALWAYS. (Here's some free advice for ya- never sign anything and always own your music). All copyright, contact and band info will be included in the package. The bands are required to provide this info to the studio. 

BONEHEAD STUDIO WILL ONLY OWN THESE RECORDINGS. The completed CD will be sold to the bands at a wholesale price - NO MINIMUM ORDER. This means you could buy only 1 - imagine that. There are no hidden fees, no "One-Time SET-UP" charge. No gimmicks.

Bands are encouraged to offer CDs at shows, coffee houses, and skate-shops as merch or however they choose to share their own music to help build your scene. It's about the music

The Package

The distributor provides a professional, full color 2 panel insert, rear single-sided J card and color printed CD, in a shrink-wrapped jewel case. It's a pro looking/sounding product.

Your Bands Involvement is Key

All creative ideas for the CD and its packaging is welcomed, posted, voted on, decided upon BY YOU.  Again, this is YOUR SCENE so we hope that the bands get involved in creating the look for the CD. If needed, the studio will produce some art - pics as needed.

The Background 

Bonehead Studios is a project-recording studio built and operated by Tom B in his home in Cheshire CT. Tom has been recording bands for the past 20 yrs. (15yrs in Ansonia, CT). This is a Pro Tools-based, multi-track, multi-room facility with pro mics and a nice mix of vintage tube and modern digital gear. Many local talents have helped build our experience and character. Feel free to contact any of them for a reference. In addition, Tom B has performed, written and recorded original music his entire life and has firmly sided with the local musicians best interest in mind. There is no scam here; there are no gimmicks.

The Inspiration

The idea of this effort comes from being involved in the Connecticut Fun (Incas Records 1985) compilation that is still being talked about 30yrs later! CT Fun was essential in documenting a local music scene back in the 80's and brought bands together from all over the state.  Let this be our mission today. I don't think anything has been done like it since! That's crazy!

The Rules (in which we should live by as human-beings always)

Bonehead Studios is located in Tom B's home so the rules here are pretty simple. You must respect the place, as you would expect your place to be respected. There will be no party at the studio while the bands are in session.  Scheduling is critical and bands need to be punctual and prepared. A-holes who disrespect the property will be tossed out – no questions asked.

PLEASE E-Mail Tom B immediately so we can discuss your band, your session and any questions / concerns you may have.

And remember, this is your music and your scene so lets make some history!

IT CAME FROM CONNECTICUT ...(VOL.1)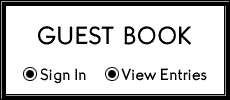 __________________

The Lost Riots (New Haven, Ct.)

thelostriots@gmail.com

Jeffery Thunders – Vocals, Guitar

Sean Beirne – Guitar, Vocals

Matt Mullarkey – Bass, Vocals

Noel Thomas – Drums, Vocals

(Guest Vocals – Eric Montes)

14 – Into the Light (J. Thunders, S. Bierne, N. Thomas, M.Mullarkey)

15 – King of the Burbs (J.Thunders)

_______________________________________

The Gene Gnomes (New Haven Ct.)

http://genegnomes.bandcamp.com

Scott Fitch – Guitar, Vocals

Keith Yarbrough – Tuba

Dave Gouge – Drums, Vocals

16 – Partridge (S. Fitch) 

______________________________________________________________________

Sonic Supercharger66 (Stamford, CT.)

http://sonicsupercharger66.bandcamp.com/

Jeff Coleman - Drums

Mike Centonze- Bass

James Rockwood- Guitar

John "Sex Bomb" Bomber - Guitar

"Big" Jim McDowell - Vocals

17 - Blue Jean Angel (M. Centonze)

18 - Let's Go Cruisin' (M. Centonze)

____________________________________________________________

The Defcon Five (New Haven, Ct.)

http://thedefconfive.blogspot.com

Live Mike - Vox

Moe Porne - Drums/Backing Vox

Sean Lewis - Bass/Backing Vox

Brett Rules – Guitar

19 - Do You Have a Following? (The Defcon Five)

20 - No Hot Chicks Live In My Neighborhood (The Defcon Five)

21 - Sweet Little Mindy (The Defcon Five)

_______________________________________________________

Pickpocket (Meriden, CT.)

www.Facebook.com/Pickpocketpunkband

Paddy Noonan at 3rdstringproductions@gmail.com

Dylan Strazar - Vocals

Bryan Fields - Guitar

Jeff Rouviere - Drums

Eric Bennett - Bass

Paddy Noonan - Guitar

22 - My Record 

23 - Hold My Hand 

24 - Island Holiday 

(lyrics by D. Strazar; music by J. Rouviere, E. Bennett, B. Fields, P. Noonan)

_____________________________________________

The Midnightmares (Stamford, CT)

TheMidnightmares@gmail.com 

Pixie – Vocals

Steve – Drums and vocals

Byron – Guitar and vocals

Matt – Bass and vocals

25- Island of the Monsters – (Music by The Midnightmares, Lyrics by Pixie)

26 - '92 – (Music by Byron; Lyrics by Pixie)

27 - Zombie Riot!  - (Music by Matt; Lyrics by Pixie)

________________________________________________________

Produced by Tom Bonehead

Recorded, Mixed and Mastered by Tom Bonehead at Bonehead Studio, Cheshire CT.

www.boneheadstudio.com

A Special Thanks to the folks who made this happen:

To all the bands for creating, contributing, shaping this project

To all the local venues who support original music

YOU KNOW WHO YOU ARE!

MVP's for going above and beyond to help make this happen:

Allison (Empty Vessels), Moe and Mike (The Defcon Five), 

Jeff T and Matt M (The Lost Riots), Will (Lamb Bombs), 

Scott (The Gene Gnomes), Kev (The Hulls)

"A special thank you to Tom B from all of the bands!"

____________________________

Sadplant (Westbrook, Ct.)

www.sadplant.com

Ben Social – Vocals, Guitar

Amy Wappel – Bass, Vocals

Noelle Star – Guitar, Vocals

Phil 'Lonewolf' Krakowiak – Drums

01 – Crime (B. Social)

02 – No Luxury (B. Social)

03 – Still Rolling (B. Social)

_____________________________

WristLikeThis! (New London, Ct.)

Matt Potter – Guitar

Junior Manager – Vocals

Chris Monroe – Bass

Frut Flies – Some Drums

04 – Cocktails (WristLikeThis!songs)

05 – Safe Words (WristLikeThis!songs)

___________________________________________

Jacques Le Coque (Stamford, Ct.)

Peter Mazza – Vocals, Guitar

Jason Kyek – Drums

RJ DeAngelis – Lead Guitar

Mike "Pukey" Russo – Bass

06 – This Is My Mind (P. Mazza)

____________________________________________

Lamb Bombs (Deep River, Ct.)

http://www.myspace.com/lambbombs

Greg Gee – Drums

Will Cole – Guitar, Vocals

T. Christian Campos – Bass

07 – Peppermist(Gee/Cole)

_______________________________________

Dan Soto & the Duded Kings (Norwalk, Ct.)

http://www.facebook.com/dudedkings

Dan Soto – Vocals, Guitar

Dan Piro – Bass

Paul Alan Rosa – Drums

08 – Power Lifter (D. Soto)

_______________________________________

Empty Vessels (New London, CT.)

www.EmptyVesselsMusic.com

Matt – Vocals

Allison – Guitar

Dean – Bass

Justin – Drums

09 – Everything's About Michael Cera (Empty Vessels)

10 – Situational Awareness (Empty Vessels)

_________________________________________________

The Hulls (New Haven, Ct.)

thehullsnewhaven@gmail.com

Kevin – Guitar, Vocals

John – Bass, Vocals

Jess – Guitar, Vocals

Bob – Drums, Vocals

11 – Brand New Secondhand (K. MacKenzie)

12 – Lynn Says (K. MacKenzie)

13 – Never Been Better (K. MacKenzie)

___________________________________

3 weeks in October

13 Connecticut bands

26 Studio Hours

27 Newly recorded Tracks

74 Minutes of original music

<-------click on cd Cover pic to purchase with your PayPal Account

CD's are now available to order for a Special - Low - Introductory offer! 

click on cd Rear pic to purchase with your Credit Card --------->

$5.00 ea ! - plus postage